The Golden Gate Chapter of Lambda Alpha International, the honorary land economics society, was founded in 1964.
Chapter Luncheons are held at:
One Market Restaurant
Wine & Wall Room
1 Market Street
San Francisco, CA 94105
* Entrance is located at 30 Steuart Street *
Golden Gate Chapter luncheon meetings are typically held on the second Tuesday of every month, except for December when we hold our annual banquet (This year it will happen on Thursday, December 6, 2018). For the luncheons, members gather together starting at 11:45 AM. The meeting commences at 12:15 PM and usually ends by 1:30 PM.
The luncheon dates for the remaining months in 2018 are:
October 16, 2018 - Tuesday
November 13, 2018 - Tuesday
December 6, 2018 - ANNUAL BANQUET
Purchase your tickets to the Annual Gala...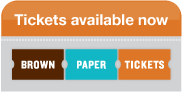 Chapter Events
No events to display