Event details:
Start
12:00pm EDT
on
Wednesday, June 19, 2019
End
1:30pm EDT
on
Wednesday, June 19, 2019
Location:
University of Maryland BioPark
801 W Baltimore Street
Invent and Advance Rooms on 1st Floor
Baltimore
,
MD
21201
Registration
Registration for this event has closed.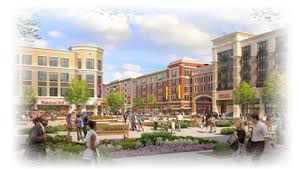 We hope you can join us for the June LAI Baltimore luncheon. The topic will be "The Future of Retail" presented by Dana Valenti of Kimco Realty Corporation and Nick A Egelanian of SiteWorks Retail Real Estate Services.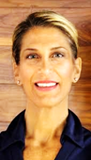 Dana Valenti is a Director of Development at Kimco Realty Corporation. Ms. Valenti currently manages over 1mm SF of retail and mixed-use projects at various stages in the development cycle. Dana Valenti has been with Kimco since 2010, starting as a Transaction Manager then expanding her role to Vice President of Risk before focusing solely on development and redevelopment projects for the Mid-Atlantic Region. Prior to joining Kimco in 2010 Ms. Valenti spent almost 10 years originating, structuring, and negotiating large commercial loans for institutional clients. She spent seven years at GE Capital Real Estate as a Relationship Manager originating debt products for opportunity fund and REIT clients throughout the US, across all product types including office, retail, and multi-family. Following GE Real Estate, she spent two years at Hypo Real Estate as a Director of Loan Originations managing West Coast relationships for the bank. Ms. Valenti has a Bachelor of Science degree in Accounting from St. Joseph's University. She also earned a Master's degree in Business Administration from St. Joseph's University.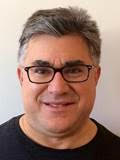 Considered a leading expert on retail and the shopping center industry, Nick A. Egelanian pioneered the segmentation of retail into Commodity & Specialty sub-groups as the author of the retail chapter of the Urban Land Institute's Professional Real Estate Development: The ULI Guide to the Business, 3rd Edition in 2012. Mr. Egelanian served as VP of Real Estate & New Store Development for Crown Books and FAO Inc/Zany Brainy before forming SiteWorks Retail Real Estate Services in 1992. As President of SiteWorks, Nick has worked with retail clients and advises owners and developers throughout North America. In 2018, he completed a chief retail advisor assignment (with master planning firm Elkus Manfreddi) to Sagamore Development, the developer of Port Covington. He also developed a comprehensive new merchandising plan (with Gensler as chief architect) for Amtrak's Philadelphia 30th Street Station and its planned West Underground Extension in 2018. Mr. Egelanian is an active speaker and writer on retail trends and the evolution of the retail industry and has coined the phrases "Post-Department Store Era", "Department Store Deconstruction" and "Convergence Era" in his numerous articles and editorials. He was retained by the Urban Land Institute to update the retail chapter of its Harvard Professor Richard Peisor's Professional Real Estate Development: The ULI Guide to the Business, 4th Edition. Nick is an Adjunct Professor in the Colvin Real Estate Development graduate program within the UMD's School of Architecture, Planning & Preservation in College Park. He also serves as a faculty member at the ICSC's John T Riordon School. He earned a Doctor of Law (J.D.) degree at the George Washington University National Law Center & a BS degree in Finance from the University of Maryland.