Paul Shank will describe the breadth of the Maryland Aviation Administration's real estate holdings and how
they are used. He will explain by example how it goes about developing property and then describe the
Administration's development plans for the future, including the status of plans for the long‐awaited hotel.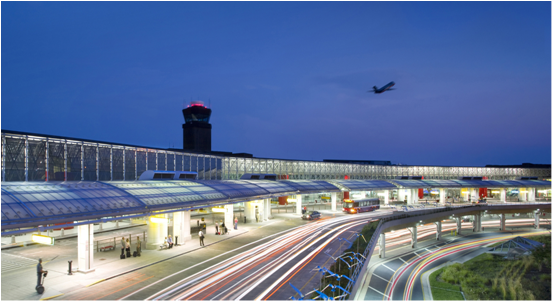 Paul L. Shank, P.E., C.M.
Chief Engineer
Maryland Aviation Administration
Maryland Department of Transportation
Mr. Shank has served as the Chief Engineer at the Maryland Aviation Administration (MAA), Maryland Department of Transportation (MDOT) for over a decade.  During that time he has led the planning, design and construction of the billion dollar capital improvement and systems preservation program at Baltimore/Washington International Thurgood Marshall Airport and Martin State Airport.  He oversees MAA's Office of Engineering and Construction, Office of Planning, Office of Environmental Services, and Office of Real Estate and Noise Abatement.
Mr. Shank has over 40 years of experience in airport development and associated transportation, commercial and institutional development.  His accomplishments are measured in the billions of dollars of projects completed throughout the United States and overseas.
He is a Professional Engineer and a Certified Member of the American Association of Airport Executives.  He was the recipient of the 2015 AASHTO President's Transportation Award for Aviation and in 2016 received the Federal Aviation Administration's Henry "O" Award.  Mr. Shank is a commercial pilot, flight instructor and aircraft owner.  Aviation is his passion.